We are featuring Mr Sunil Edirisinghe, one of the great Sinhala Classical Vocalist, at Sinhala Jukebox.
Sunil Edirisinghe was born on Deecember 19, 1949 in Kelaniya Sri Lanka, as the youngest of a family of seven. He studied at Dharmaloka Maha Vidyalaya, Kelaniya, Sri Lanka upto O-lelels and then entered Sapugaskanda Maha Vidyalaya for his A-levels. He then entere d Delgoda Kalyana Pradeepa Piriwena in 1968. He started working at Govenment Printing Coorporation in 1969.
An illustrious Journey:
His first song Sandakada Pahanaka, written by film actor Volly Nanayakkara and music by Victor Ratnayake was for the film Matara Achchi directed by his brother Sathischandra Edirisinghe.
In 1973, he sang Vadakayaneni Obe Sitharaya under the music direction of P V Nandasiri which became an instant hit. He was also a background vocalist for a number of popular sinhala films among which are Hulawali and Sri Madara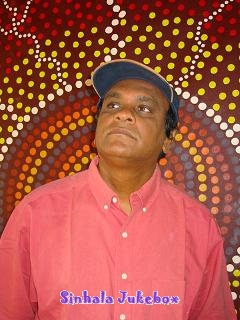 He has received first class diploma from Bhathkande and became a classical artist of SLBC since 1975. He passed first examination of Visharada from Horana Sri Pali in 1977. He married Virendra Arachchige Dona Nandani Munasinghe in 1979. He also advanced to Vishishta (Grade A) artist of SLBC in 1980s. He received Prasada Pranama from Mindada kala Khendraya of Univesity of Colombo, Sri Lanka in 1986.
He received Presidental medal for Maya Miringuwa in 1983, a song he did for Adhishtanaya film directed by his brother Sathischandra Edirisinghe. The song was written by Thalangama Premadasa and music by Hemapala Perera. His Sandakada Pahana musical show had been shown in various countries and the 150th show was done in Sri Lanka in 1995.
He received Sarasavi Sammana for background vocalist for the film Puja in 1986, for Thisdasa Pure song in the film sandakada pahana in 1988, and for background vocalist for the film Poronduwa in 2002. He also received Swarna Shanka for the song Thurulatha Pinne from the film Mangala Thegga in 1987 and for Walakulak Gena Muwa Karamu song of Saharawe Sihinaya film in 1990. In 1992, he was honored by an Upahara Ulela for 20-years of service to the sinhala song and in 1999, he received Rajya sammana from Sri Lanka State Music Festival.
Visit his webpage at Sinhala Jukebox for a great selection of hit songs.
Click to Listen to Sunil Edirisinghe Live performance in Perth.
For further information on Sunil Edirisinghe, please visit his official website at http://www.suniledirisinghe.com/.
Buy Music and support our inspiring Artists !!!
To inquire about songs featured in this page Contact: webmaster.
---

Click on the title to listen to the Tribute song for sunil Edirisinghe released on April 2010, with Lyrics by Sunil Govinnage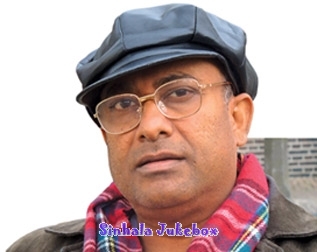 Music and melody by Rohan Jayawardena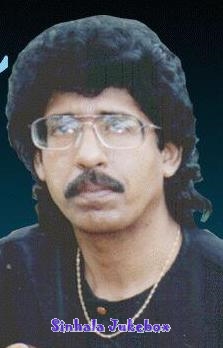 and Vocals by Nalin Jayawardena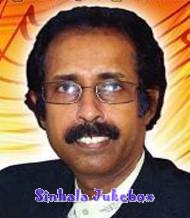 ---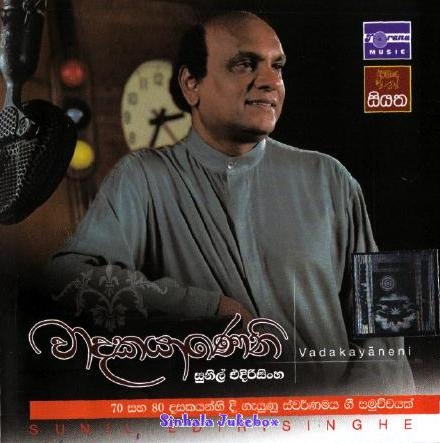 Wadakayaneni
Fatal error
: Call to undefined function COM_FeaturedAlbumListing() in
/home/sinhalajukebox/public_html/feature/SunilEdirisinghe.php
on line
326