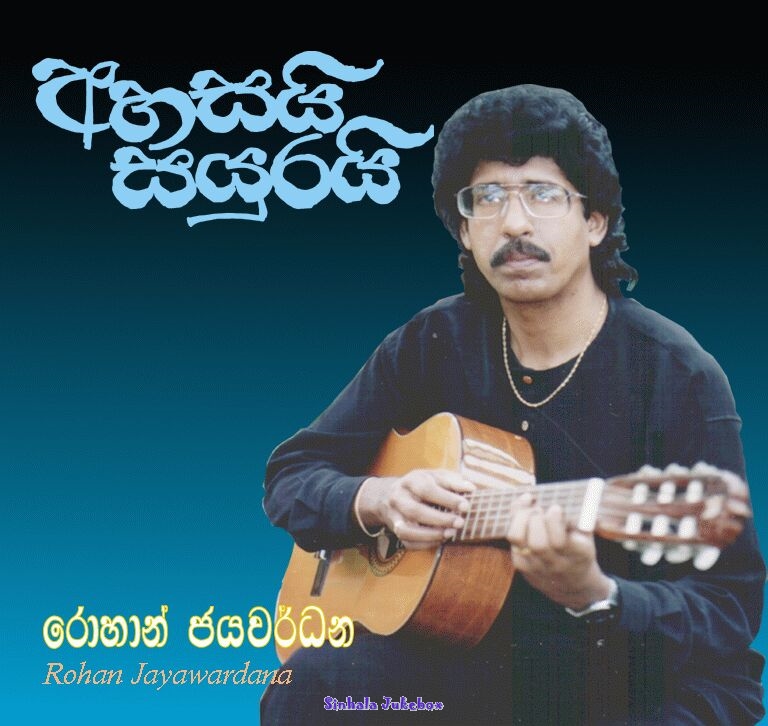 Ahasayi Sayurayi (CD)
Sinhala Jukebox is now featuring 18 songs by Rohan Jayawardena.
Rohan Jayawardena learnt his ABC of music at St. Sylvesters collage, Kandy where he attended in the mid-seventies as a primary school student. He chose the violin for his studies and in a very short time surprised his teachers with a display of rare talent for a child of his age. By studying after his school hours under Mr Fernando, a well-known music teacher in Katugastota, Kandy Rohan got a boost for his talents.
After a few years in Kandy and moving to Gampaha he came under the tutelage of the great maestro Premasiri Khemadasa where he learnt to read and write and even compose oriental and western music in a very short time. On Mr Kemadasa's invitation he provided music for some of his very popular stage dramas. He composed his own songs and staged a public solo show at Bandranayaka Maha Vidyalaya, Gampaha witch was a success. He was the only school boy to stage a one-man musical show at LUMBINI for the international year of the Child. He was only 16 years of age at that time.
Later he gave up the violin and vocals and took to the guitar and played for few of the recognised groups as a lead guitarist and became a household name in Sri lanka for his talents with the guitar. As well as for film and song recordings for most leading artistes in the Sri Lankan music world.
He left Sri Lanka in 1999 and now resides in Western Australia with his family.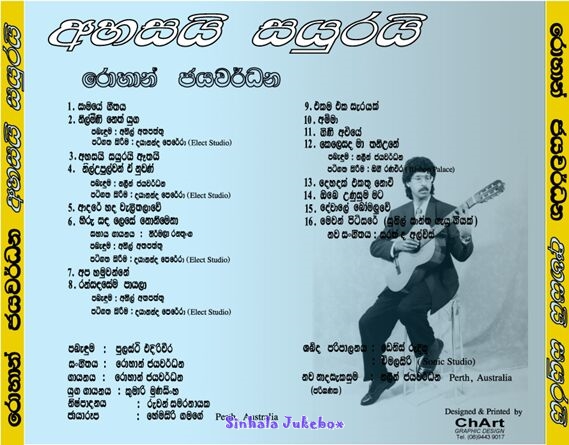 Ahasayi Sayurayi
<! Start Album here>
Ahasayi Sayurayi by Rohan Jayawardena
<! end album here>