Nishan's CD featured in this page is produced by himself while in France in 1995. Drums and Percussion played and programmed for all songs by Ben Siraj Fernando. Keyboards for all songs except number 10, back vocals for songs 1 and 2, lyrics for songs 1, 3, and 8, and music composition for songs 1, 3, and 8 were done by Kshemal Pinto. Nishan composed music for all other songs. Chandana Wedage wrote the lyrics for songs 2, 4, 5, 6, 9, and 10. Kumar Nanayakkara wrote song number 7.
Kolitha Jayasekera was the Lead/Bass and Acoustic guitarist for all songs and also the keyboards and music arrangement for song number 10.
Buy Music and support our inspiring Artists !!!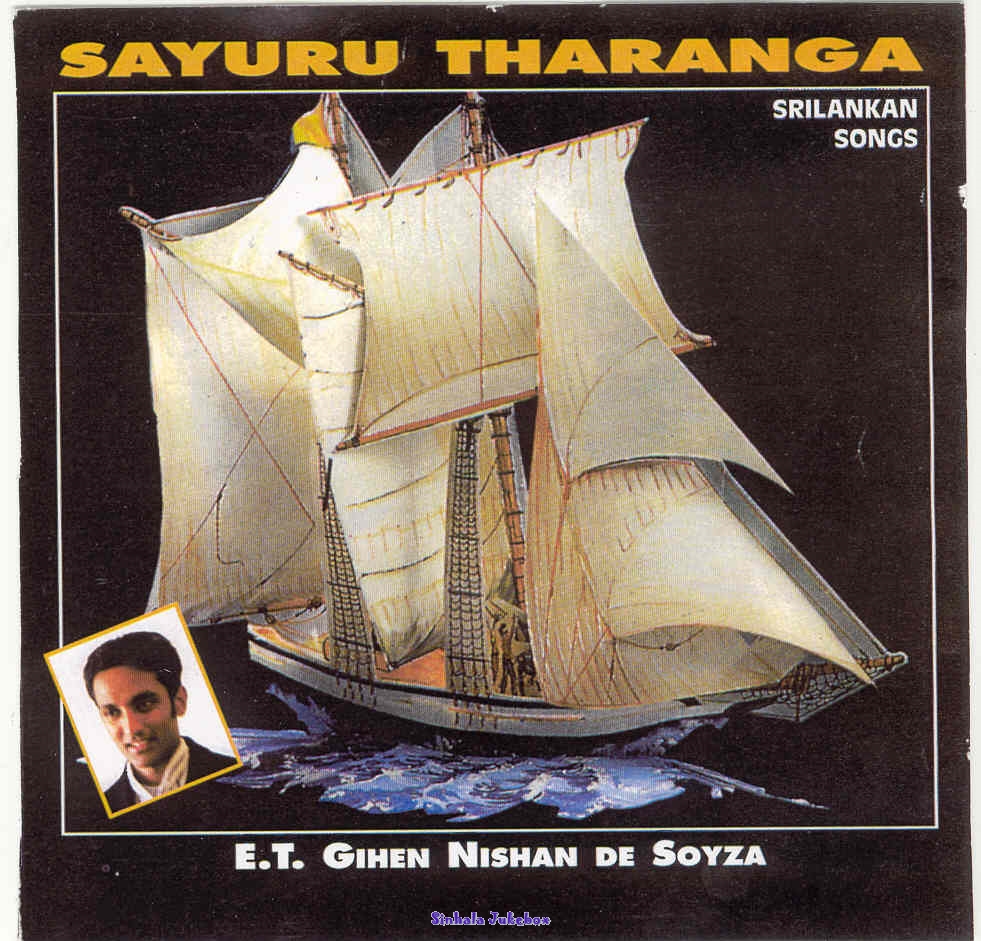 Sayuru Tharanga
<! Start Album here>
Sayuru Tharanga by Nishan De Soyza
<! end album here>