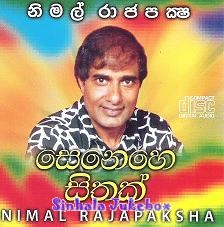 Nimal Rajapaksha
We are featuring a great collection of 12 songs by
Nimal Rajapaksha
for your listenining pleasure.
Nimal Rajapaksha is a talented vocalist now resident in New York area. He put together this debut album of 12 songs with input from talented Sri Lankan musicians and lyricists. Songs were written by Bandara Eheliyagoda, K D K Dharmawardena, Hemasiri Halpita, and Shantha Deshabandu. Music is composed by Upali Kannangara, D I Senarathne, Ernest Sosya, and Samantha Perera.
Buy Music and support our inspiring Artists !!!
To inquire about songs featured in this page please write to:

Webmaster AT SinhalaJukebox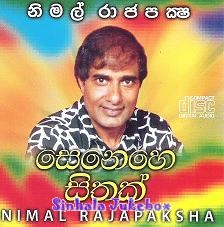 Senehe Sithak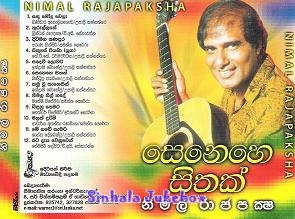 Senehe Sithak
<! Start Album here>
Senehe Sithak by Nimal Rajapaksha
<! end album here>