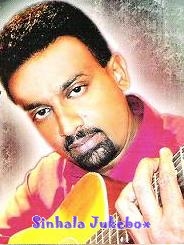 Nalaka Anjana Kumara
We are delighted to feature the debut Music CD of
Nalaka Anjana Kumara
,
Rathriya
containing 18 original great songs for your listening pleasure.
Nalaka Anjana Kumara is a talented musician who has made a name for himself in music composition and background music direction. As evident from these featured songs, he certainly is a talented vocalist as well. We congradulate him on the new CD production and wish him success! This debut album of Nalaka contains lyrics written by several great lyrics writers and music composition by great Sri Lankan music composers. He himself composed many the songs in the album.
Nalaka is a prominent classical eastern musician in Sri Lanka. He has accompanied Dr. Amaradeva on tours to Countries such as New Zealand, Australia, Canada, USA, Italy, Norway, Sweden and Middle East countries as a musician and vocalist.
Nalaka has directed music for numerous Tele Dramas and the movie Rajjumala in Sri Lanka. He has also directed music for new as well as professional vocalists in Sri Lanka.
Nalaka is currently an employee at the Sri Lanka Broadcasting Cooperation's Music Division.
Buy Music and support our inspiring Artists !!!
To inquire about songs featured in this page please write to:

Webmaster AT SinhalaJukebox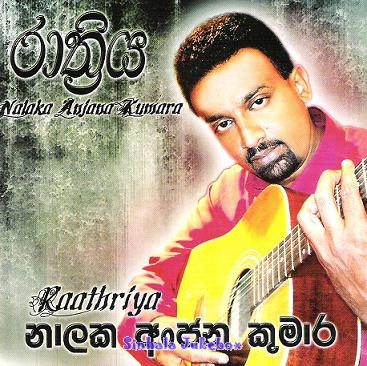 Rathriya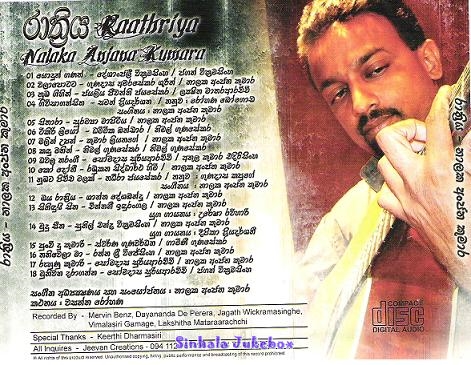 Rathriya
<! Start Album here>
Rathriya by Nalaka Anjana Kumara
<! end album here>