We are happy to feature Joseph Wisidagama's
Elle
CD/Cassettee containing 13 original tracks at the Sinhala Jukebox website for your listening pleasure.
Buy this CD and support our inspiring Artists !!!

To buy this CD Contact:
Ajith Gomes
10 Teesdale Place
Apt. 1805
Scarborough
Ontario M1L 1K9
Canada.

Cost: US$7.00 (Can $ 10)

Note:Please metion Sinhala Jukebox as your source when you buy this CD. Thanks!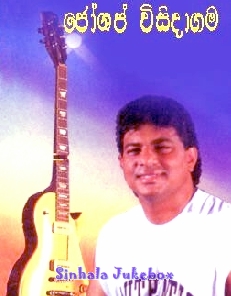 Ellee (CD)
<! Start Album here>
Elle by Joseph Wisidagama
<! end album here>