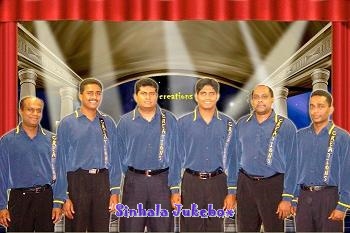 We are featuring 19 great song tracks by
Indu Premathilaka
. When he was five years old he started learning music at Thurston College. He has played the Violin up to Bathkandya Visharad Degree under Visharad Somasiri Illesinghe. He has completed Vocal Bathkandya Visharad Degree under Manjula Vithanage. After finishing school in 1991, he formed a band called "Moving Shadows" and led the group till 1996. He was a guitarist in the band. Also he is an "A" grade singer in Sri Lankan Broadcasting Corporation. In 1992 he sang his first song in Rupavahini titled "Ruduru uda gini" to the Udara musical programme. In 1993 he sang his first song in Sri Lankan Broadcasting Corporation titled "Suwada didi pipi mal soyala" which was composed by him. In 1996 he graduated as an Architect. In 2001 he has migrated to Australia.
He formed a band in Sydney called Creations and their first major event was Siriyamesaara, H.R. Jothipala tribute musical show. He's planning to release his first CD titled "Dili dili sanda dili dili" in near future. At present he contributes Sydney with his music talents. He would like to take this opportunity to thank everyone, who has given their support to come a long way. Specially to Chandra Perera (who was his music teacher at Thurston College), his parents Swarna Prematilake and Gamini Prematilake, Somasiri Illesinghe, Manjula Vithanage, Thanuja Dissanayake, Susil Amarasinghe, Kalani Perera, Rohana Weerasinghe, Kapila Kumara Kalinga and Samantha Perera.
Buy Music and support our inspiring Artists !!!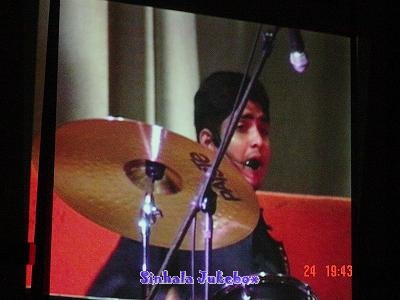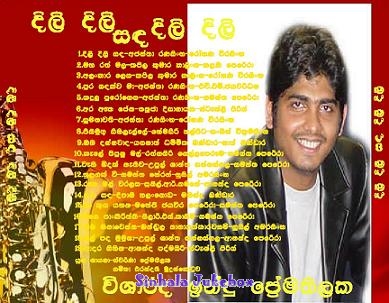 Dili Dili Sandha
<! Start Album here>
Dili Dili Sandha by Indu Premathilaka
<! end album here>