Saptha Warna by Ajith Hewa
We are proud to feature several creations of Mr. Ajith L. Hewa's at Sinhalajukebox.org. We list seven (07) MP3 Compact Discs each containing 100 Instrumental Music tracks of popular sinhala songs, played on the keyboards by himself and a music CD containing several songs by him.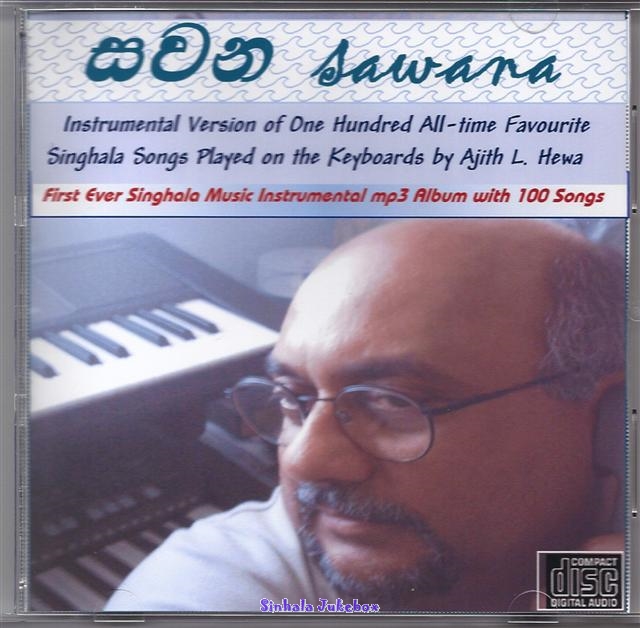 Ajith is a Chemical Technologist by profession who is working in Canada for over 20 years. Being a music lover since his childhood, he has been constantly in touch with Sinhala Music & Sri Lankan Arts & Culture during all these years. In 1995 he and his family pioneered one of the first Sri Lankan Websites (Paradise) appeared in the cyberspace with a wealth of information such as, lyrics & chords for many Sinhala Songs, complete chronology of Sinhala Cinema, Tele-drama, and Sri Lankan Recipes etc spreading over few hundred pages.
Listed below is the album, Saptha warna created by Ajith L. Hewa containing 17 of his original tracks. The Lyrics and Music have been composed by Ajith and produced in Canada.
Please visit "SAWANA" WebPages to listen to some of his Instrumental Music at Original Album Quality Encoding (192 kbs):
http://sites.google.com/site/instrumentalmusicbyajithhewa/Home?pli=1
http://sites.google.com/site/myworldofmusic2/Home/
To obtain a copy of his Album, you can email: ajith.hewa@gmail.com
Buy this CD and support our inspiring Artists !!!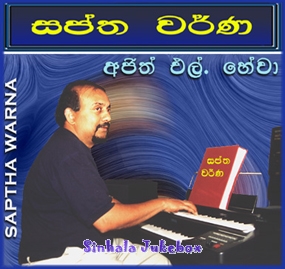 Saptha Warna
<! Start Album here>
Saptha Warna by Ajith Hewa
<! end album here>